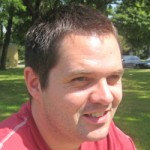 A 30-something male ensconced in Northern Cumbria.
Senior Drupal developer for Hydrant, and freelance WordPress developer.
At Hydrant I have the pleasure of working on large-scale Drupal implementations, and development of portable, unique business solutions based on Open Source technologies, working with a fantastic team. If you're interested in our work, take a look at the Hydrant website.
I also undertake freelance WordPress development for clients across the globe, specialising in e-commerce solutions, and custom integrations, feel free to get in touch.